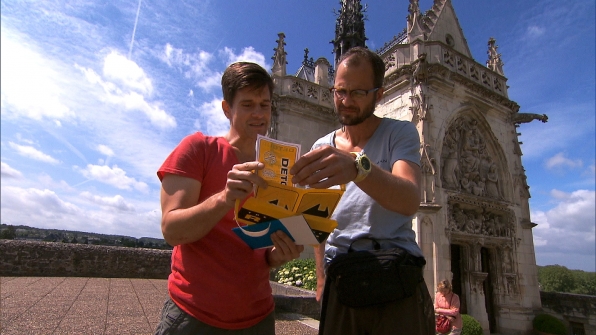 Anyone who has watched an episode of The Fabulous Beekman Boys knows that Brent Ridge and Josh Kilmer-Purcell have had a goal of making a million dollars for a long time. For them, a million dollars means finally being able to live together full-time at their farm in Sharon Springs, NY.
We were so elated to witness them finally realize their million dollar dreams when they beat incredible odds to become the new champions of The Amazing Race. They were definitely the underdogs, but they've never been a pair to falter under even the most intense tribulations.
Congratulations, Josh and Brent. You're fabulous.